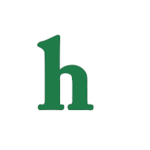 Rapper Tyga is finally speaking out about those pesky Kylie Jenner dating rumors. The 25-year-old father of one says he is not dating the Kardashian little sister, 17, after multiple rumors and a recent Twitter call out by Amber Rose.
Tyga Speaks Out on Kylie Jenner Dating Rumors
The Hollywood Gossip reports that Tyga is denying dating Kylie Jenner even though the two are constantly being photographed together, reports claims she's basically living at his house, and Kylie has allegedly lost her way.
"No, I'm not dating Kylie," Tyga said when asked about the relationship. "I'm not dating her, so I just want to get that out of the way. I want to be clear to everybody that I didn't leave my family to be with Kylie. That's ridiculous."
The rapper is referring to the fact that he and his baby mama Blac Chyna split, which rumors indicated were because Tyga began dating Jenner.
Tyga and Kylie — Just Friends?
"I think she's a beautiful young woman,"  Tyga said when asked if he finds Kylie attractive. "Her maturity and mentality is different than a lot of people. I hang out with her and her sister."
Many fans still believe that Tyga and Kylie Jenner are dating and lying about their relationship because it is controversial considering that Kylie is only 17-years-old and still in high school, or at least she's supposed to be in high school.
Meanwhile, Kylie could be leaning on Tyga during this tough time in her family when her parents are recently divorced and her father, Bruce Jenner, is in the process of a sex change and about to go public with the information.
What are your thoughts on Tyga's comments about Kylie Jenner? Do you believe him? Tweet us @OMGNewsDaily or leave a comment below.