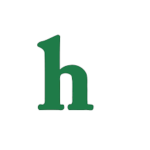 John Travolta's son made his debut recently on David Letterman and have the audience cracking up. John's son was brought out on stage by his mother Kelly Preston and totally shunned the entire experience.
John Travolta Son Debut: Little Ben Freaks Out On 'Letterman'
Travolta's son made his debut and decided to be shy after leaving the stage and even got a little upset and mad when David Letterman approached him and tried to speak with him.
Earlier, John Travolta told a funny story about his son, saying that Benjamin and he recently took a trip to Toys 'r' Us and John asked his young son why all the people around him wanted to take his photo, not knowing if Ben knew about his dad's film career or not. "Well maybe they saw one of your movies" Ben told his dad, delighting the actor.
John also told Letterman that Ben revealed he wanted to work with his dad some day, which prompted the actor to ask that Ben be brought out on stage. However, from the video clip below you can see that didn't go well.
What are your thoughts on John Travolta son's debut? Tweet us @OMGNewsDaily.