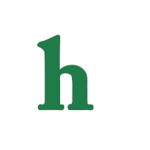 Is Tori Spelling pregnant again? Rumors are flying that the "Beverly Hills 90210" alum is pregnant and expecting baby number 5 with husband Dean McDermott.
Tori Spelling Pregnant With Baby No. 5?
Sources tells OK! Magazine that Tori Spelling is pregnant with baby number 5, and that it was totally a shock and surprise to the actress and her husband.
"This isn't something that was planned; it was a shock," a insider revealed. "But we are hearing that Tori is in her first trimester, and she's really excited about it. She was nervous about telling Dean, but he was happy also. They've been through a lot — honestly, no one thought they'd make it, but they've proved everyone wrong — and this is good news for them."
Tori Spelling and Dean McDermott's Rocky Marriage
The alleged news of Spelling's pregnancy comes just after the reality starlet was released from the hospital after suffering bad burns and having skin grafts done as treatment.
Of course Tori and Dean have been through a lot of relationship issues after McDermott admitted to cheating on his wife. The pair went through therapy and Dean went to rehab. It's unclear just how stable their marriage is right now, but if they are expecting baby no. 5 it's about to get even more complicated.
What are your thoughts on the report that Tori Spelling is pregnant again with baby number 5? Tweet us @OMGNewsDaily.