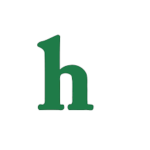 Tori Spelling has been hospitalized. The former "Beverly Hills 90210" star was reportedly rushed to the hospital after suffering a bad burn from a grill at a restaurant.
Tori Spelling Hospitalized Due to Severe Burns
Life & Style Magazine reports that Spelling was at Benihana restaurant in California on Easter Sunday when the actress reportedly fell backward and landed on to a hot grill. Tori was spending time with her husband, Dean McDermott, and their four children when she fell and landed on the grill and began screaming in pain due to burns she suffered.
A doctor determined Tori Spelling burns were severe enough that they could become infected, and she was told to seek treatment at the Grossman Burn Center in West Hill, California.
Tori Recuperating at Burn Center
"She underwent a skin graft last week and must now spend several days recuperating. Friends are praying for her to make a full recovery," a source told DailyMail.com. However, Spelling was still in good spirits, later tweeting, "Perfect #Easter Sunday! Aside from the Benihana Burn!"
Hopefully, Tori can find a way to get well soon and get back to her family as soon as possible.
What are your thoughts on Tori Spelling being hospitalized for severe burns? Tweet us @OMGNewsDaily!