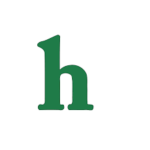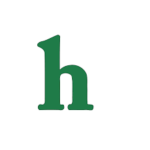 Tony Lara, Discovery Channel's "Deadliest Catch" star  has died at the age of 50. Tony Lara, a commercial fishing ship captain died Saturday while attending the annual motorcycle rally in Sturgis, South Dakota. Meade County Sheriff Ron Merwin stated that Tony Lara died early Saturday morning in a private home in Sturgis. Autopsy results were not yet available to determine the cause of death.
'Deadliest Catch' fans mourn death of Tony Lara
Tony Lara captained the F/V Cornelia Marie following the death of Captain Phil Harris, who also appeared on the show. He appeared in six episodes of the popular Discovery reality series, which follows fishing crews working the inhospitable Bering Sea southwest of Alaska.
Discovery Channel pays respects to Tony Lara
"May you RIP Captain Tony Lara," the show's Facebook page posted Sunday. "We know that you are up in heaven watching over the Cornelia Marie and rest of the Bering Sea fleet."
"Deadliest Catch" premiered on the Discovery Channel on April 12, 2005, and currently airs in over 200 countries. The first season consisted of ten episodes, with the finale airing on June 14, 2005. Subsequent seasons have aired on the same April to June or July schedule every year since the original 2005 season. The 11th season debuted on April 14th, 2015.
Each episode focuses on a story, situation or theme that occurs on one or more boats, while side stories delve into the backgrounds and activities of one or two crew members, particularly the "greenhorns" (rookie crew members) on several boats. The fleet's captains are featured prominently, highlighting their camaraderie with their fellow captains and relationships with their crews, as well as their competition with other boats in the hunt for crab.
Rest in peace Tony Lara.