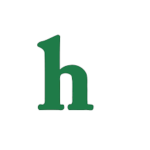 Tom Hardy has revealed his past addiction to drugs was so overwhelming for long time that he claims he is "f***ing lucky to be alive." The addiction had such a fierce control over him he believed during that time he would have "sold his mother for a crack rock."
Tom Hardy Drugs: Actor Reveals Shocking Details
Now sober since 2003, Hardy reveals he hit his rock bottom then after a night of heavy partying, waking up in a puddle of blood and vomit and seeing that if he did not get help immediately he would not survive. The 37-year-old London actor describes that time in his life as "a shameful statistic."
Hardy feels his life then was shameful
"I was told very clearly, 'You go down that road, Tom, you won't come back. That's it. All you need to know,' Hardy said. "And that message stayed with me clearly for the rest of my days." In a shocking admission Tom Hardy reveals his drug interests began when he was only 11-years-old. He recalls being in school and a police officer coming into his class room to warn the children of the dangers of drugs, particularity sniffing glue.
Instead of frightening him he reveals it only intrigued him to give it a try.From there he states he moved on to hallucinogens which took a strong hold until Tom got kicked out of his boarding school for stealing. When Hardy hit his late teen years and early 20's he was completely under the strong grasp of alcohol and a crack-cocaine.
Today the successful actor is completely sober, He reveals that it is a day to day struggle to maintain but he stays sober by taking great care in avoiding the triggers that could set his life in turmoil.
Tom Hardy reveals now his focus is on his family and being a good father to his son Louis. He is finally living his life in a healthy way with his wife Charlotte Riley. His current project "Fury Road," the new Mad Max reboot that opens in theaters this Friday. Congratulations on 12-year-sober Tom Hardy, you journey is a true inspiration to others.
What are your thoughts on Tom Hardy's drug confessions? Tweet us @OMGNewsDaily.