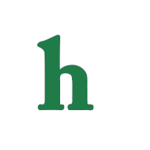 Tom Cruise has been a busy man, so busy that he has reportedly neglected to see his eight-year-old daughter Suri Cruise. Sources close to Katie have revealed that Tom has not bothered to see Suri for the past year.
Suri Cruise ignored by Tom Cruise for a year
It was previously reported, that Tom Cruise was unable to see Suri because he has been out of the country filming "Mission Impossible 5" but, since filming MI is over he still has not made arrangements to see Suri. Katie Holmes insider has revealed that Tom Cruise has a two week break during the filming, and still did not see Suri.It has been speculated that Tom could be upset over Katie has appeared to move on now, who has been spending time with with Jaime Foxx lately.
Tom Cruise neglects Suri
Cruise however has made time over the past weekend to see his son Connor, and spent Easter Sunday with him in Tampa taking him to Sunday's NCAA Women's Basketball Tournament in Tampa. So far Tom's camp has not commented on this matter. It is sad that Tom Cruise could miss a year of his little daughter's life like this. Lets hope that little Suri Cruise will not grow up to have some major daddy, and abandonment issues.After all it will not be too long before Suri will be embarking among her rebellious years, it would be terrible if Suri ends up like some of Hollywood's catastrophes such as Kylie and Kendall Jenner, or Amanda Bynes. Hopefully Katie with or without Tom Cruise's parental aid will be able to keep Suri in check in the future.