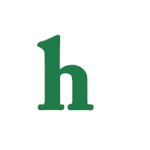 Tim McGraw's daughters are all grown up. Tim and his wife, fellow singer, Faith Hill, are showing off their three gorgeous daughters, who are stunning fans with how lovely they've grown up.
Tim McGraw Daughters Grown Up: Girls Stun on Red Carpet
Tim and Faith made it a family affair when they brought their three teenage daughters with them to the Time 100 Gala on Tuesday. Gracie, 17, Maggie, 16, and Audrey, 13 and the girls are now making headlines along with their famous parents.
Tim McGraw's daughters are all grown up now, but back in 2006 when he sang the song "My Little Girls" his three daughters will still very young. In fact, it was Gracie, Maggie, and Audrey who inspired their father to clean up his act, quit drinking, and get healthy.
Tim's Girls Inspired Him To Change His Life
"It got to the point where my kids were getting older, and it was way past the point that they noticed it, and I noticed that they noticed. That's enough to straighten you out, McGraw said of his former unhealthy ways.
On Tuesday the family showed a united front despite on again, off again rumors that Tim and Faith were having marriage troubles. The girls looked happy, and the family was one of the bright spots on the Time 100 Gala red carpet.
What are your thought son Tim McGraw's daughters being all grown up? Tweet us @OMGNewsDaily.