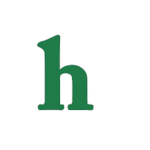 Check out what's in store for "The Young and The Restless" in the coming week. Below is a day to day synopsis of what fans can expect to see the week of Jan. 26-30, 2015.
The week starts off full of drama as Adam and Sage will share a steamy kiss on Monday while Sharon prepares to fight a dirty battle. Meanwhile, Daylan will warn Joe to stay away from Avery.
On Tuesday, January 27, Jill gears up to fight Victor. Paul will take a closer look into Kelly's poisoning while Neil will urge Hilary to tell the truth.
Wednesday brings problems for Ashley, played by Eileen Davidson. Ashley will face a setback at Jabot and Nick will discover "Gabriel" and Sage's big secret.
As the week begins to wind down, Nikki loses control over her drinking on Thursday and Avery will take charge of the situation. Meanwhile Phyllis will reach out to Michael.
On Friday, which usually the soap fans favorite days of the week, Victor will bring a big surprise for Nikki, and Victoria and Stitch advance their relationship!
Will Victor cross another line this week? And if so, who will challenge him enough to stop his wrath? Check out this week's "The Young and The Restless" preview below.
What are your thoughts on the coming week's "Young and The Restless" spoilers? Tweet us @OMGNewsDaily or leave a comment below.