"The Walking Dead" spoilers are running in to overdrive about Glenn's possible death. At the end of Sunday's all new episode, which featured Daryl Dixon heavily, (It's about time!) there was a voice at the end of the show screaming out "help" through the radio. Could it have been Glenn begging for someone to come help him escape the huge zombie heard he's encountered?
'The Walking Dead' Spoilers: Was That Glenn's Voice We Heard?
While "Walking Dead" fans are hopeful that Glenn Rhee is still alive, although the time we saw him he was seemingly being ripped apart by walkers, Norman Reedus, who plays Daryl Dixon on the hit AMC series, says that was not Glenn's voice we heard at the end of the last episode. (Way to kill our hopes, Norman!)
"I will say that voice is not Glenn," Norman Reedus told Entertainment Weekly. Meanwhile, "The Walking Dead" has kept viewers guessing about Glenn's fate for 3 episodes now, and spoilers suggest that we'll finally learn what happened to the beloved character in next week's seventh episode.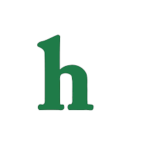 While we're still betting that Glenn is alive and hopefully well, other think that we've seen the last of Glenn on the series. All of this drama comes just as viewers find out that Glenn's wife, Maggie, is pregnant with his child. Will Glenn ever get home to hold his baby? All will (hopefully) be revealed next Sunday.
Meanwhile, while episode 7 should be a good one, episode 8, which is the mid-season finale, is set to be huge! As previously reported by Hollywood News Daily way back on Sept. 1, the episode will see multiple deaths as well one of of the main character's life change forever. Get ready for a roller coaster ride that will have you on the edge of your seat and leaving you begging for more all the way until February when the show returns!
What are your thoughts on the latest "Walking Dead" spoilers? Tweet us @OMGNewsDaily or leave a comment below.