"The Walking Dead" fans are still reeling from Sunday's crazy and emotional episode in which we watched as fan favorite character Glenn Rhee seemingly got ripped apart and eating by a huge herd of walkers. However, some believe that Glenn's not really dead, and now there seems to be evidence proving he's still alive!
'The Walking Dead' Spoilers: Proof That Glenn is Still Alive Revealed?
Thanks to die-hard "Walking Dead" fans we're fairly certain that Glenn is still alive. Why? Well, The Spoiling Dead fan page have confirmed that actor Steven Yeun, who plays Glenn on the hit AMC series, has been seen filming throughout the entire season and was spotted on set as recently as yesterday. (Monday, Oct. 26.)
While many of you who believe that Glenn is dead may be thinking that he's filming a flashback scene or something of that nature there is something that sets this over the edge. Steven was seen filming scenes with a character named Jesus, whom "Walking Dead" fans haven't even met on the show yet. Why would Glenn and Jesus be in a scene together if Glenn is dead? Yeah…he probably wouldn't.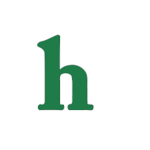 Why Glenn Can't Be Dead…Yet
So, there you have it. There seems to be some serious proof that Glenn is, in fact, alive on "The Walking Dead." So if you were one of the many fans having some serious anxiety, or a very emotional reaction to what appeared to be Glenn's death on Sunday's episode, rest assured. While we're not confirming he's still alive it seems that odds are ever in his favor. (Sorry for the "Hunger Games" reference!)
Besides, did anyone really think they were going to let Glenn die like that? With no final scene with Maggie? With no one around to even know what happened to him? It's more likely that Nicholas, who was wearing basically the same exact outfit as Glenn, fell on top of him and it is his body we saw being torn apart by zombies. Who's with us?!
Do you think Glenn is still alive on "The Walking Dead?" Tweet us @OMGNewsDaily.
[Photo By: Gene Page/AMC]