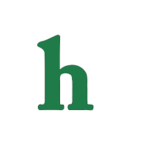 Sunday's "The Walking Dead" episode was super intense, and left fans wondering if fan favorite character Glenn is really dead. Could it be that Glenn can survive this crazy walker attack that has already claimed the lives of so many?
'The Walking Dead': Is Glenn Really Dead?
As previously reported by Hollywood News Daily, during Sunday's all new episode of "The Walking Dead" Glenn and Nicholas are by themselves and find themselves surrounded by TONS of walkers. Nicholas seems to realized there is no way out of the situation, turns to Glenn and says "thank you" before shooting himself in the head.
Nicholas's dead body then falls on top of Glenn, knocking him off the dumpster the men were taking refuge on. Next we see Glenn lying on the ground with zombies all around him and he's seemingly been torn apart and devoured by walkers.
However, not all "Walking Dead" fans seem to believe that Glenn is really dead. While he's been seen on set filming as recently as this week, "TWD" executive producer Scott Gimple did have a video message for fans promising that we'll see Glenn again, but not that he survived the attack. There's a possibility that he'll be in a flashback episode, Maggie's memory/mind, or even as a walker.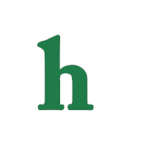 We Will See Glenn Again During 'The Walking Dead' Season 6
While there it is possible that Glenn is dead, our opinion is that "The Walking Dead" fans' favorite good guy is actually still alive. Why? Well, actor Steven Yeun did not appear on "The Talking Dead" after the episode. There hasn't been a big character death yet where the actor didn't appear on the after show to talk about his departure.
Also, during the memorial there was no "R.I.P. Glenn," or even a replay of the scene where he seemingly gets eaten alive by walkers. Many fans believe that Nicholas' body could have fallen on top of Glenn and that is the body we saw being torn apart.
"The Walking Dead" will feature a 90-minute episode next Sunday, but does not promise a conclusion to Glenn's story, instead it seems to be a flashback episode featuring another fan favorite character, Morgan. We may finally find out what Morgan was doing when he wasn't on the show.
Do you think Glenn is really dead on "The Walking Dead?" Tweet us @OMGNewsDaily.