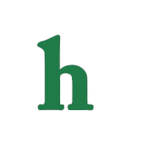 Good news "Walking Dead" fans. The spin-off which is being called "Cobalt" and "Fear The Walking Dead" (No official title has been released yet.) has not only been given the green light for season one, but has been ordered up for two seasons already, and the pilot hasn't even aired yet.
'The Walking Dead' Spin-Off Ordered for 2 Seasons
The first season of "The Walking Dead" spin-off will consist of 6 hour long episodes, just like the flagship series, which is reportedly going to air sometime this summer. Season 2, which will likely air in 2016 will more than likely be closer to the 16-episode seasons that "The Walking Dead" currently airs.
Fans are so excited for this companion series, and watching the show will help them deal with the "Walking Dead" withdrawal they feel every summer after the show ends for the season.
Details About Spin-Off Kept Under Wraps
The Hollywood Reporter reveals that the series will take place in L.A. and be set at the beginning of the zombie apocalypse. Other than that AMC has stayed quiet on basically all the details of the series, and are likely projecting huge ratings for the spin-off.
"We feel empowered by this two-season commitment, a serious show of faith from our network partner AMC," Robert Kirkman said. "I personally take it as a sign that they believe, like we do, that we've accomplished our goal of developing something original that can pay tribute to the original show and expand the world I created while at the same time having something new to say with this story. I'm very grateful that we now have the opportunity to tell this amazing story and show the fans that we really haven't scratched the surface yet when it comes to The Walking Dead."
What are your thoughts on "The Walking Dead" spin-off series being ordered for 2 seasons? Tweet us @OMGNewsDaily or leave a comment below.