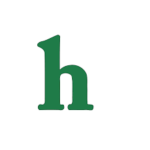 "The Walking Dead" Season 6 spoilers have already revealed some serious death and dispair coming for some of our favorite characters, including poor Carl. [Get the dish here!] However, while all the drama is going down on set, behind the scenes there could be even more big things happening.
'The Walking Dead' Season 6 Spoilers: Negan Being Cast?
According to the Inquisitr, "The Walking Dead" Season 6 is rapidly approaching, and with that comes changes. One of the things fans are anticipating is seeing the comic book character of Negan. While nothing has been confirmed, reports are suggesting that execs are starting the process of casting the role, but are trying to keep the process under wraps.
For those fans who don't know about Negan, he is quite possibly "The Walking Dead's" most evil villain. In the comic book series it is Negan that ends the life of fan favorite character Glenn Rhee.
Negan Bringing Death To Beloved Character?
In the graphic novels, Negan brutally and violently beat Glenn to death with his weapon of choice, a baseball bat with barbed wire wrapped around it that he named Lucille.
Before all you Glenn fans begin to freak out, there is a possibility that Negan won't claim the life of Glenn, but some other character on "The Walking Dead" as the show has been known to mix up the deaths of it's beloved characters in the past. For example, Tyreese's death of being beheaded by The Governor was given to Hershel Green.
It's hard to say what the future of the hit AMC series has in store for us all but we can't wait to find out when the show returns on Oct. 11.
What are your thoughts on the latest "Walking Dead" Season 6 spoilers? Tweet us @OMGNewsDaily.