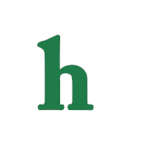 "The Walking Dead" Season 6 isn't set to air until October, but after the Season 5 finale fans are on the edge of their seats wanting to know what happens next, and which beloved character could die next.
'The Walking Dead' Season 6 Spoilers: Glenn's Death On The Way?
According to the Inquisitr, the character of Glenn Rhee could be the next fan favorite character to bite the dust. "Walking Dead" creator Robert Kirkman has been teasing Glenn's death for months now, but is it all an act to create buzz?
When asked about the possibility of Glenn's death, actor Steven Yeun said, "If I go — that could happen. The way that we make the show — the writers and everybody really want to focus on making things poignant and purposeful and meaningful. So if it were for Glenn to go, then it's probably going to be awesome."
Will Someone Else Suffer Glenn's Fate?
Of course, if Glenn were to die that would leave his wife Maggie with no family after losing everyone she loves including her father Hershel and sister Beth.
Fans of the comic series know that Glenn is killed at the hands of super villain Negan, a fate that Kirkman himself has even joked about with fans. However, "The Walking Dead" is known to give comic book story lines to random characters, such as Tyreese's beheading was given to Hershel on the show, so it could very possibly be another character like Abraham perhaps that will fall to Negan.
What are your thoughts on the latest "Walking Dead" spoilers? Do you think Glenn will die? Tweet us @OMGNewsDaily.