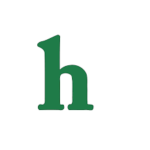 "The Walking Dead" Season 6 may not return to AMC until October, but spoilers and theories are already running wild, and Norman Reedus' popular character Daryl Dixon is at the center of it all.
'The Walking Dead' Season 6 Spoilers: Daryl's Life in Danger?
According to the Inquisitr, Norman Reedus recently sold his home in Atlanta, Georgia, where "The Walking Dead" films. This is creating a huge stir among fans online, who believe that his could mean that Daryl will die in the next season, as possibly Norman doesn't need to live in Atlanta because he won't be on the series anymore.
Norman Reedus Sparking Rumors
While this certainly could be a possibility, Norman Reedus hasn't said a word about leaving the show, and it's rumored that he only wants to move a little further outside of Atlanta. As Norman and his character become more famous his fan base is also growing, which means that it's easier for fans to find out where Reedus lived, making it hard for him to fly under the radar.
What About Glenn?
However, as previously reported by Hollywood News Daily, it may not be Daryl Dixon whose life is in danger on "The Walking Dead" Season 6. Glenn Rhee has been the center of death rumors for the past two seasons, and the next season may actually be the end for him as if Negan comes Glenn's life will definitely be in danger.
What are your thoughts on the latest "Walking Dead" spoilers? Tweet us @OMGNewsDaily.