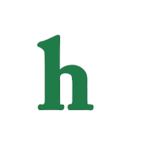 "The Walking Dead" Season 5 is back this Sunday and while fans are still reeling from Beth's deal in the mid-season finale, there is plenty to look forward to when the series returns.
The Walking Dead Season 5 Spoilers: Moving In To A New Show
When "The Walking Dead" returns for Season 5 on Feb. 8, Rick, Daryl, and the rest of the gang will try to pick up the pieces of their recent hardships, which include Beth's tragic death and Eugene's big reveal that he does not have a cure for the zombie virus infecting the world.
The group has no reason to head to Washington D.C. now and the church has been overrun with walkers so they can't go back there. So, what next?
New Character Set To Be Introduced
"It feels like we're moving into a new show, it just feels like a new place visually and also story wise," Andrew Lincoln recently revealed. Many fans believe the gang will find a new safe haven in Alexandria, a location from the comic books, but that's not the only new thing viewers will see in the second half of Season 5.
According to E! Online, Ross Marquand has been cast in a mysterious new role that is rumored to be Aaron, a gay character from the comics. It looks like there are a lot of changes ahead before the big Season 5 finale and we only have 8 more episodes to watch before we're all waiting on October to roll around again.
What are your thoughts on the latest "The Walking Dead" Season 5 spoilers? Tweet us @OMGNewsDaily or leave a comment below.