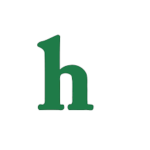 "The Walking Dead" Season 5 finale spoilers are rolling in, and speculation is high about who will die on Sunday night's extended 90-minute finale. One of the biggest, and most feared theories, is that fan favorite character Daryl Dixon will die and be killed off the show for good.
'The Walking Dead' Season 5 finale spoilers: Will Daryl Dixon die?
According to the Huffington Post, the odds of Daryl dying in the season 5 finale are high, and there may be some hints to back up the theory of his death. Daryl's new job as a recruiter leaves him vulnerable. He's out there in the thick of it all and is not protected by the walls of Alexandria like his friends.
The report also suggests that Daryl's character arc is complete now that his brother and Beth are both dead and his relationship with Rick and Carol has changed greatly.
Beloved character in jeopardy of dying
Another reason some may believe that Daryl will die on "The Walking Dead" Season 5 finale is that actor Norman Reedus is scheduled to appear on "The Talking Dead" after the finale, which is usually a clue about who may bite the dust. However, Melissa McBride who plays Carol will also be on the panel. Will Carol die?
Unfortunately, Norman Reedus has also scheduled a lot of new projects, which could mean his schedule just got clearer, due to being killed of "The Walking Dead."
We certainly hope that Daryl Dixon will not die on Sunday's big finale, but we are trying to prepare ourselves for the worst, which also means that other beloved characters are on our minds such as Glenn and Maggie.
What are your thoughts on the theory that Daryl Dixon will die on "The Walking Dead" Season 5 finale? Tweet us @OMGNewsDaily or leave a comment below.