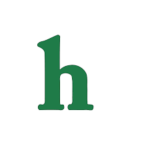 "The Walking Dead" Season 5 finale spoilers have been coming in fast, but one big spoiler reveals that one of the most beloved characters on the show will be shot in the extended 90-minute finale, which airs on Sunday. Spoilers below, you've been warned.
'The Walking Dead' Season 5 Finale Spoilers: Beloved Character is Shot!
Okay, now down to business. We're all already quietly freaking about about Sunday's "Walking Dead" season finale, and who might die during the episode. The series is known for killing off fan favorite characters such as Hershel and Tyreese, and main characters like Lori, Andrea, Shane, and so many more.
With that being said, who will die in the Season 5 finale? Well, it's hard to say just yet, but Undead Walking reveals that one major character will take a bullet. Glenn Rhee, one of the original cast members is set to be shot during the finale.
According to the report, Glenn and Alexandria member Nicholas (Yes, the same Nicholas who turned his back on his team members, left Aiden to die, and then blamed Glenn for his death!) will have a face to face showdown where Glenn will pull a gun on the character.
Will Daryl Die During 'The Walking Dead' Finale?
However, Glenn being the gentle soul that he is, will eventually lower the gun and decide to let Nicholas live although he's been a real P.O.S. This might prove to be a mistake as Nicholas, who we know has a gun of his own thanks to last week's episode, will shoot Glenn!
Thankfully, the spoilers reveal that Glenn will take the bullet in his shoulder, and most likely live through the shooting. Thank goodness. Seriously, we don't think Maggie can take anymore loved ones deaths.
Meanwhile, as previously reported by Hollywood News Daily, rumors are flying that Daryl's odds of dying are going up, and that arguably the most popular character on "The Walking Dead" could die on Sunday. We don't think that's happening, but hey, they've fooled us before, and it would be a shocking twist!
What are your thoughts on the spoilers about Glenn getting shot on "The Walking Dead" Season 5 finale? Tweet us @OMGNewsDaily.