"The Walking Dead" Season 6 mid-season finale was a little less exciting than fans were hoping for. The episode showed a massive heard of walkers getting in to Alexandria, but the rest of the episode seemed to only set up what will happen in the mid-season premiere in February.
'The Walking Dead' Season 6 Mid-Season Finale Spoilers
According to The Inquisitr, "The Walking Dead" mid-season premiere is set to be one of the biggest episodes the series has ever seen, and multiple characters will say their final goodbyes. That's right, although Deanna died in the mid-season finale, the mid-season premiere will include the most bloodshed.
"Walking Dead" spoilers suggest that Jessie and her sons Sam and Ron will die during the episode. It all allegedly goes down when Jessie's youngest son, Sam, begins to call for his mother while the group is walking among the sea of zombies, which fans saw in the mid-season finale. Sam begins to yell for his mother and stirs the walkers attention. Sam will get pulled into the heard of zombies and Jessie will refuse to let him go even though it's too late. Jessie will begin to get sucked into the pile of walkers as well while holding on to Carl's arm. Rick will reportedly be forced to cut off Jessie's arm to save his son, whom when last we saw him was holding baby Judith.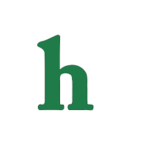 Many People Die In Episode 9
All of this will happen as Jessie's oldest son, Ron, watches. As "The Walking Dead" viewers know Ron already hates Carl and Rick and planned to kill Carl before the zombies starting attacking. Ron will reportedly draw his gun and Carl will step in front of it. Ron will shoot Carl's eye out and then someone, possibly Michonne, will kill Ron.
Meanwhile, Daryl, Sasha, and Abraham will meet The Saviors in "The Walking Dead" Season 6 mid-season premiere. The group are loyal to Negan, whom is the comic series' biggest and most evil villain. Negan will be introduced in the second half of the season, and according to Robert Kirkman, creator of the comic series, it will change everything for the show.
What are your thoughts on "The Walking Dead" mid-season premiere spoilers? Tweet us @OMGNewsDaily or leave a comment below.