"The Walking Dead" fans freaked out on Sunday night after the opening credits rolled and actor Steven Yeun's name was cut from the credits. Steven, who plays the beloved character of Glenn Rhee, was noticeably absent from the title sequence as the photo of Hershel's pocket watch flashed without Steven's name beside it.
'The Walking Dead' Cuts Steven Yeun's Name From Credits — Glenn Really Dead?
"Walking Dead" fans, who don't miss a thing, immediately noticed and began to freak out a bit online. While we saw what seemed to be Glenn's death in episode 3, no one really knows if Glenn is dead, alive, a walker, or what. Since episode 4 dealt strictly with Morgan, we didn't get any kind of closure on Glenn's story line.
As reported by the Inquisitr, "Walking Dead" viewers won't officially find out Glenn's fate until episode 7, which is the show just before the mid-season finale. This means that we'll be seeing a lot of other stuff go down before we officially know if Glenn is dead or alive.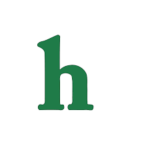 'The Walking Dead' Is Playing With Our Emotions
However, we here at Hollywood News Daily still believe that Glenn is alive and will be back in action for the second half of "The Walking Dead" Season 6. Steven Yeun has been seen filming on set multiple times and has even been photographed filming scenes with characters that fans haven't even been introduced to yet.
As for the cutting of Steven's name from the credits, we think that "The Walking Dead" execs really know how to play with our emotions, and that they are trying to keep the fate of Glenn a big mystery until they are ready to uncover it. Besides, when other characters such as Shane and Lori were killed off their names stayed in the credits for episodes to come. This clearly is just the network trying to upset us and keep us guessing….right?!
No matter what happens to Glenn one thing has been guaranteed to viewers and that is that we will see Glenn is some form again this season. So whether he's alive, in Maggie's dreams, a flashback, or a walker we haven't seen the last of Mr. Rhee.
What do you think about "The Walking Dead" cutting Steven Yeun's name from the credits? Do you think Glenn is really dead? Tweet us @OMGNewsDaily or leave a comment below.
[Photo by Ben Leuner/AMC]