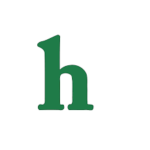 The "Teen Mom OG" girls, Maci Bookout, Catelynn Lowell, and Amber Portwood recently dished on their negative reactions to Farrah Abraham's return to the series, and they're telling all about how they felt about the shocker.
'Teen Mom OG': Maci Bookout and stars dish on Farrah Abraham's return
As previously reported by Hollywood News Daily, it was Maci Bookout who was the most upset by Farrah Abraham's return to "Teen Mom." When it was first announced that the original girls would be back for another series, Farrah's name was left off the list. MTV did not ask her to be apart of the show due to her sex tape and involvement in the adult entertainment industry.
However, once the show began filming execs reportedly thought something was missing and asked Abraham to return half way through the filming process. When Maci, Amber, and Catelynn were told their reactions weren't happy ones.
Maci Bookout: 'It's inappropriate'
"It's not about Farrah. I don't hold a grudge towards her, I'm not mad at her, I don't judge her," Maci, who threatens to quit the show in the trailer told E! "It's nothing like that. But there's also a fine line with what I find appropriate. And I just don't think it's appropriate for my six year old son to be involved with some of the things that Farrah is involved with."
"So, if we're watching one scene and he's in the front yard throwing a baseball and then five seconds later they're at a strip club…to me, that's just not appropriate. The show's gonna air on Mondays, and that's gonna be happening, and then he has to wake up and go to school the next day with six and seven year olds in kindergarten that just watched all that happen. It's difficult for me, because I feel like my ability to make the right choices as a parent was taken away from me when they decided to bring her back."
Amber Portwood and Catelynn Lowell speak out
Amber Portwood, who will be seen on the show still adjusting to life after prison reveals that she thinks Farrah just lost her way for awhile. "It's just shocking sometimes," Amber said. "To me, when I knew Farrah, she would never do something like that. And when I found out she did, I was in prison. I can't really judge much on anything, but it was just very different, honestly, but I feel like it's going to get back to normal. It's still kind of new. This just kind of happened."
Meanwhile, Catelynn Lowell, who engaged in a feud with Farrah last year after Abraham called her out for having another child out of wedlock revealed that she also doesn't think it's a good idea. "At first for a little bit we were kind of okay with it, no big deal," Catelynn revealed. "But then we really sat down and we were like…we don't know how good this is for the moral compass of the show. We are trying to educate girls about good things, not so much the sex industry part."
"Teen Mom" fans are interested to see what kind of drama Farrah Abraham will bring to the show with it debuts later this month.
What do you think about Maci Bookout and the rest of the "Teen Mom" stars comments on Farrah Abraham's return? Tweet us @OMGNewsDaily or leave a comment below.