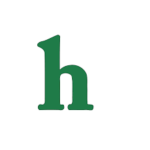 "The Mindy Project" is canceled and fans are not happy about it. Fox announced this week that they decided to pull the plug on the comedy starring adorable and quirky comedian Mindy Kaling.
'The Mindy Project' Canceled After 3 Seasons
According to Fox News, it may not be over for the show, which has gathered a cult following in its three seasons. Hulu is reportedly in talks with Universal Television to move the comedy to the streaming site and create more seasons of the series. The deal would be for two new seasons, and possibly more.
Hulu in Talks To Continue 'The Mindy Project?'
It seems that moving "The Mindy Project" over to Hulu makes sense as the rest of the episodes are already on the streaming site, where loyal fans like to watch the show. However, ratings have been dropping. The series premiered to an audience of about 4.6 million in 2012 and dropped to just over 2 million viewers for it's Season 3 premiere in March. Perhaps this cancellation and possible move to Hulu could be good publicity for the series.
'Hulu' Making Big Moves
Meanwhile, Hulu has been making a lot of new moves. The streaming site recently landed the entire "Seinfeld" library, acquired the rights to AMC's new "Walking Dead" spin-off "Fear The Walking Dead," and will soon be airing the Stephen King adaptation of "11/22/63" starring James Franco.
What are your thoughts on "The Mindy Project" being canceled and its possible move to Hulu? Tweet us @OMGNewsDaily.