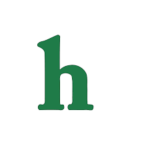 "The Middle" was back for Season 7 on Wednesday and it didn't disappoint. The Heck family was ready for another "iconic moment," and this time it was Sue's turn to deliver. Sue was finally off to college and she wasn't going to let anything stop her.
'The Middle' Season 7 Premiere Recap: Sue Goes To College
Fans watched "The Middle" as Sue spent her summer gathering way too much stuff to take with her to college and getting lectures from her dad, Mike. While when the Heck's oldest child, Axl, went to college it was mom Frankie who had a hard time, Mike was the one dreading Sue leaving the nest.
Mike spent three months teaching Sue everything he thought she may need to know to protect herself and take care of herself, which included changing a tire, tying knots, writing checks, and so much more.
To make matters worse, Sue got her hair caught in the curling iron for too long and burnt a huge piece of the length off, leaving her to cut her hair much shorter than we've ever seen it, perhaps a new 'do for a new Sue?
The Year Of Sue Continues
So, when the day finally arrived for Sue to leave for school the entire family packed up two cars worth of items and began the trip. Sue rode with her parents, but kept in contact with her brothers' car by using a walkie talkie. However, after only a few minutes Axl had had enough and sped off sending some of Sue's items flying.
The Heck's were forced to pull over and then endured a flat tire, which Mike insisted that Sue needed to fix. After the situation went awry a two truck was called and Sue finally headed off to college.
The middle Heck child set up her room and said her goodbyes to her family, although big brother Axl attends the same college, and eagerly awaited the arrival of her roommate, who never came. Will "The Middle" fans see Sue struggle in college just as much as she did in high school, or will the "Year of Sue" finally turn around?
What did you think of "The Middle" Season 7 premiere? Tweet us @OMGNewsDaily.