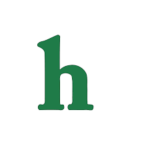 "The Following" Season 3 has been so drama filled already, and as if chasing serial killers wasn't enough to deal with, Max Hardy is now hiding a huge secret from her hunky boyfriend, Tom. However, Tom found out that Max cheated on him with her ex-boyfriend Mike Weston. So, what does he plan to do about it?
'The Following' Season 3 Spoilers: Will Tom Snap on Mike and Max?
"The Following" fans watched as Tom saw surveillance footage found on Daisy's computer of Max's apartment, and that's how he found out about Max's affair with Mike. Tom not only kept the information for himself he also kept the computer and has been using it to spy on his own girlfriend to see if she'll cheat again.
Will Tom go off the deep end and continue to watch Max and possibly plot his revenge against her and/or Mike Weston? Obviously, Max still loves Mike, but his hatred and drive to find Mark Gray have driven a wedge between them, and Max is all torn up about cheating on Tom, who she believes is one of the good guys.
It seems that Tom could possibly snap at any moment, and who knows what he'll do if he finds Max and Mike together again.
Is Ryan's Girlfriend Gwen To Be Trusted?
Meanwhile, Ryan Hardy is also having some relationship issues. His girlfriend, Gwen, recently moved in to his apartment and wants to know everything about his investigations and plans. Is this just a case of an overprotective girlfriend, or could Gwen shockingly be in on the entire thing and working for Mark or some other killer nemesis of Ryan's?
Tune in to "The Following" on Monday nights on Fox to find out what comes next.
Do you think Tom is going to snap on Max and Mike on "The Following?" Tweet us @OMGNewsDaily.