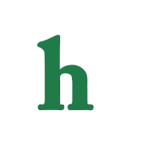 Hope is still alive for fans of "The Following." Season 4 could possibly happen if Netflix decides to resurrect the crime thriller drama that was cancelled by Fox after Season 3.
'The Following' Season 4 Coming to Netflix?
Cross Map reports that after Hulu shot down bringing back "The Following" for Season 4 on their streaming service, Warner Bros began courting Netflix in hopes of keeping the show alive.
Fans watched during Season 3 as Kevin Bacon's character, Ryan Hardy, had a crazy year. Not only did he watch his mortal enemy, serial killer Joe Carol, get executed in prison, he also tracked another dangerous serial killer named Theo. He also fell off the wagon and began drinking again, and found out his girlfriend Gwen was pregnant with his child.
So Many Unanswered Questions
The events that transpired while he tried to take down Theo lead Ryan to fake his own death, leaving his pregnant girlfriend Gwen, best friend and partner Mike Weston, and partner/niece Max Hardy, including the rest of the FBI and world believing he was dead.
Will fans get to see what Ryan Hardy does now that he's "dead" to his enemies? Will we ever see Max and Mike's love story bloom properly, or watch Ryan and Gwen welcome their child? It seems only Netflix holds the answers to those questions.
What are your thoughts on "The Following" Season 4 possibly coming to Netflix? Tweet us @OMGNewsDaily.