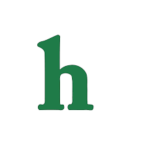 Fans of "The Following" know the series as a show about a cult of people who love and follow the word of villain and murderer Joe Carroll religiously. However, in Season 3 of the Fox crime drama there will be significant changes.
'The Following' Season 3 Spoilers: Changes Coming
Kevin Bacon, who plays "The Following" leading man Ryan Hardy reveals that Season 3 is a new chapter for the series after closing the book on the Joe Carroll portion after the Season 2 finale saw Ryan chose to send his arch enemy back to prison instead of take his life. (Of course now that Joe is in prison he's capable of popping up at any time, right?)
"It's a man at a different point," Bacon told TV Guide recently about Ryan's storyline this season. "He's really trying his best to make Joe a thing of the past, and Claire as well."
In fact, Ryan has a new girlfriend named Gwen, but things are going so well in the romance department for Ryan's sidekick, and fan favorite character, Mike Weston, played by Shawn Ashmore.
When we last saw Mike, he and Max seemed to be embarking on a romance that was teased throughout "The Following" Season 2. However, with the time jump it seems things didn't work out for the pair as Mike was obsessed with his need for revenge on the final living member of the Gray family.
Ryan Hardy, Mike Weston Back in Action
"A major drive for Mike this season is sort of the revenge aspect that started in Season 2. Most of the Gray family is dead, but there is still one elusive twin floating around," Ashmore dished. "His drive for revenge has sort of driven a wedge between Max and Mike, but the flame still burns."
Max's New Life
It's that flame that will likely cause Max, who is now a newly appointed FBI agent, some big trouble as she's moved on with a new man. There's sure to be a love triangle between the three, but we'll always been rooting for Max and Mike to be together.
Fans can watch the new chapter of "The Following" begin when the series premieres Season 3 on Fox at 9 p.m. on March 2. It's a special 2-hour episode so set your DVRs!
Are you excited for "The Following" Season 3? Tweet us @OMGNewsDaily or leave a comment below.