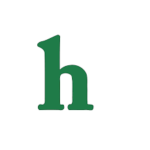 "The Following" Season 3 premiere had been highly anticipated by fans for months. Kevin Bacon and gang were back for the brand new season, which is said to be revamping the series, and viewers were not disappointed as a whole new story line was built.
'The Following' Season 3 Premiere Recap
Season 3 did not pick up where Season 2 left off. In fact there was an entire year jump between the two seasons. The show opened with Ryan and Max as the wedding of their co-worker. Ryan had a new lady love, Gwen, and Max, whom when we left her was staring a relationship with Mike Weston, was with a new partner as well.
Mike, who had been out in the field tracking Mark Gray, the only remaining member of the Gray family, was back for the wedding, and a bit distraught to find Max with a new man. However, it was a great party until a waiter caused a disturbance calling Ryan Hardy a liar during his speech, and accused him of being a murderer and killing his daughter at the compound where Joe Carroll was staying in the previous season.
The FBI let the grieving man go at Ryan's orders and he left. Later, when Ryan tracked the victim down, he went to visit her family only to find that her father was not the man who had caused a scene at the wedding. Obviously, there was something very suspicious about all of this and the FBI wasn't sure what to make of it.
Ryan Hardy Lies
Later, a murder took place where an elaborate scene was staged with the bodies and the words "Ryan Hardy Lies" were written in blood on the wall. Still trying to make sense of it all the FBI found a photo of the waiter from the wedding and traced his address, where Max, Ryan, and Mike found another murder scene staged with the words "Max Hardy Lies" on the wall in blood.
Finally, Ryan and the group realized that Mark Gray was behind this all and that he was recreating the moments when he, Max, and Mike had killed his family members. Finally, we see Mark, who is now blonde, and even crazier than before. Since Luke's death he has taken on his twin brother's personality and has been carrying on conversations between himself and his dead brother.
Will Joe Carroll Work With The FBI?
Knowing the last death scene would be Mark's mother, Lilly Gray, the FBI tried to figure out where the next victim would be, and tracked Mark's group to an art benefit. While they got Mark's lead man, who had been doing most of the dirty work for him, Mark escaped and killed a woman who looked like his mother in the same way Mike killed Lilly. The message this time was that if Ryan, Max, and Mike continued to lie "more will die."
Meanwhile, Joe Carroll is still in prison and is set to be executed in less than a month. Will Ryan need Joe to help him solve his newest batch of murders, or can Agent Hardy and his team crack the case again?
What did you think of "The Following" Season 3 premiere? Tweet us @OMGNewsDaily or leave a comment below.