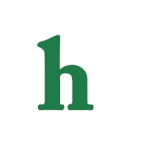 "The Following" Season 3 is all about Mark Gray. Mark is calling the shots now that everyone in his family is dead and gone thanks to Ryan Hardy, Mike Weston, and Max Hardy. However, Ryan isn't going down without a fight.
'The Following' Season 3, Episode 3 Recap — 'Exposed'
During a press conference giving details about Agent Clark's murder, Ryan declares that Mark Gray is to blame along with his two followers, and tells the press, but mostly Mark, that he's coming for him and that he would benefit from turning himself in.
Of course, Mark will never surrender, and loses his mind when he sees the press covering for the FBI, or so he thinks. Mark then kidnaps two members of the press to make a point and decides to have them conduct an interview which will tell his side of the story and expose Ryan and the FBI as murderers.
However, before the interview can be finished Mark and his followers end up killing both reports.
Agent Clark's Murderer Killed
Meanwhile, Ryan gets information about the man who killed Agent Clark. The FBI tracks the man named Neil down, and finds him hiding a victim in his shop. Neil takes off with his ill father in tow. Unfortunately for the murder, Ryan catches up with him and a chase ensues.
Ryan tries to convince Neil to give up Mark Gray's location along with the names of his accomplishes in exchange for a deal and to see his father again. However, Neil pulls his gun and the police are forced to shoot him dead before getting any real information. However, they do kill Agent Clark's murderer so it isn't a total waste.
Later, Ryan, feeling guilty about Clark's death asks his girlfriend Gwen to move in with him.
Meanwhile, Max is dealing with a little relationship drama of her own. Her boyfriend Tom catches her in an embrace with her ex-boyfriend Mike Weston. Later, when Max arrives home she doesn't know that Mark's followers are in her apartment setting up cameras, and misses them when Tom comes to take her to dinner.
What do you think of "The Following" on Monday night? Tweet us @OMGNewsDaily or leave a comment below.