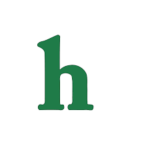 "The Following" aired 2 brand new episodes on Monday night, and there were both drama filled with murder, mayhem, and some serious couple issues. Check out the recaps below.
Episode 1 — Home
Ryan and Gwen are happier than ever as they unpack Gwen's things. The pair are moving in together, and Ryan reveals that he hasn't had a drink in over 2 years when he finds alcohol in Gwen's boxes.
Max has no idea her apartment now contains hidden cameras thanks to Mark Gray's followers. After saying goodbye to her boyfriend she finds a photo of Mike and looks longingly at the picture.
Meanwhile, Mike gets reprimanded for crossing lines in order to try and bust Mark Gray.
Ryan and Max head to Ohio to find Daisy and Kyle, Mark's followers. However, they aren't there, and neither is any evidence. However, Ryan realizes that they've been hiding personal items in a secret hide out behind their house. Ryan believes they are souvenirs of their murders. Just then the couple's dog sitter arrives.
The dog sitter contacts Daisy and Max traces the phone call. Ryan gets on the phone with Kyle who tells him that he and Max are in for trouble. Kyle tells Daisy that they'll start a new life as soon as their finish their mission. Ryan orders agents on Gwen and the dog sitters sister as a precaution.
Later, Daisy shows up at a fire house and distracts the guys as Mark and Kyle kill the other firefighters one by one. After they're all dead the group goes through the records for information. Daisy and Kyle leave as Mark decides to stay. He sees a photo of Max and Ryan on the wall and puts his bloody hand print over top of it.
When the Hardy's arrive at the crime scene the words "Heroes Die While You Lie" is written in blood on the wall. It's revealed that Max's father, Ryan's brother was a firefighter at the precinct.
Ryan lies to Gwen when she asks if he's telling the truth about the Gray family murders. Max is still shaken up when she arrives home and calls Mike to help her deal. Max tells her ex-boyfriend that she was too quick to judge him for his anger after his father's murder. "I miss you," he confesses to Max and they make love although she's dating Tom. The next morning Max is upset with herself for cheating on Tom.
When Daisy and Kyle begin acting suspicious, Mark begins to question their loyalties. The couple steps out and a traffic camera captures them leave Mark's hide out while Mark's inside snooping through their bedroom for clues.
Mark watches the live feed from Max's house and sees that the FBI has found his house. He makes a run for it and leaves the computer open. Tom busts in and sees the footage of Max and Mike making love. When he questions her, she lies about what she did the night before.
Mark frantically tries to call Daisy and freaks out when he can't get a hold of her, while the FBI realizes that group is planning to kill at a college. The group rushes to save a woman's life that the couple are planning to kill and make look like a suicide, and heads to the roof to find them.
Ryan finds Kyle with the victim, and Daisy throws Mike off the roof. He's hanging by one hand and Tom and Max rush to save him. Kyle kills the victim and Ryan shoots him in the back. He runs off and Daisy finds him. They hide out in a car as Kyle lies bleeding.
Ryan finds out that a big time judge is the victims mother, the same woman who has been calling the shots with Daisy and Kyle. It turns out the judge is one of Strauss' followers. Strauss being the same man who trained Joe Carroll.
Episode 2 — A Hostile Witness
Dr. Strauss is being transported to his trial and Ryan confronts him, telling him his plan didn't work, but Strauss is still confident.
Daisy struggles to take care of an ailing Kyle. Mark agrees to go get medical supplies and it's revealed that Kyle is better off than they've told Mark. However, Mark knows something is amiss and watches the couple leave to go meet Julianna. He follows them.
Meanwhile, Tom watches the feed from Max's apartment to see what she's up to. He watches her ignore his telephone call.
The FBI tries to find a link between Strauss, Mark, Daisy, and Kyle. Mark watches the scene outside the courthouse of the Strauss trial.
Daisy and Kyle begin their big final mission and pose as FBI agents to get to reporter Carrie Cook, the woman Ryan once dated. Meanwhile, Ryan is on the stand at the trial telling his side of the story when it comes to Strauss.
All the while, Daisy and Kyle enter Carrie's hotel room after killing FBI agents protecting her. When Carrie is not in the courtroom Ryan rushes to check on her safety. He finds her empty room and signs that blood had been cleaned up.
When Ryan catches up to them their van is on fire and Carrie is inside dead. Ryan, Max, and Mike split up looking for Daisy and Kyle. Ryan catches up to them and they take off running. Kyle helps Daisy jump a fence but can't get over it himself because of his gunshot wound injury. Daisy leaves and Kyle is left with just a knife. Kyle lunges at Ryan and he shoots him dead.
Ryan calls the lawyer only to find out that the judge dismissed the case against Strauss and he walked out a free man with a restraining order against Ryan Hardy.
That night Mark follows Julianna home and she tells him that Daisy and Kyle were Strauss' students. Mike reveals that Julianna, one of Strauss' lawyers is the link between them all. She tells Mark where Strauss is and he kills her, Ryan and the gang find her body when they arrive at her home.
Daisy visits Strauss and tells him that Kyle is dead. She tries to kill him and Strauss offers Daisy a choice. He can kill her so she can be with Kyle or leave the country with him. She decides to go with Strauss, and he begins to pack his bags for their journey.
The FBI gets to Strauss and Daisy just in time. Strauss tells Ryan he has followers "students" everywhere that make Joe Carroll's cult look small. However, their conversation is cut short when Mark begins shooting at them all, his enemies.
Ryan goes after Mark and Max and Mike go after Strauss and Daisy. They catch Strauss but Mike leaves him with Max to chase Mark. Daisy then hits Max and escapes with Strauss.
Mike chases Mark and shoots him in the leg as he tries to board the ship Strauss was planning to escape on. Mike forces Mark on his knees and Ryan tries to convince Mike not to kill Mark, but arrest him. Mike lowers his gun and Mark jumps overboard. A furious Mike lashes out at Ryan.
Later, Max is admitted to the hospital for her injuries. Ryan and Mike fight and Gwen shows up. Ryan admits he wants a drink, but she reigns him in. Max is expected to recover and Ryan realizes what he has to do to crack his case. He visits Joe Carroll in prison. "What took you so long?" Joe asks Ryan.
What did you think of the two new episodes of "The Following?" Tweet us @OMGNewsDaily or leave a comment below.