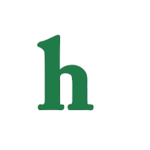 "The Big Bang Theory" Season 8 spoilers reveal that Howard's brother will be making an appearance when the show airs on April 9th.
'Big Bang Theory' Spoilers: Howard's Brother Shows Up
According to the IB Times, actor Matt Bennett will appear on the hit CBS comedy series as Howard's half-brother Josh through his absentee father.
"Big Bang Theory" viewers no that Howard's father abandoned him and his mother when he was only 11 years old. Howard's life has been greatly impacted by his father's absence, and now that his mother is recently passed, he will meet his dad's other son, Josh, and it should be interesting.
Howard's Big Surprises
As of now, Bennett is scheduled to only appear on one episode of the show, but there could be the possibility for a reoccurring role. Spoilers for the episode reveal that Howard had no idea he had a brother and will be shocked with Josh shows up at his house.
It seems Howard has inherited his mom's home after her death and his father signed the house over to him through a lawyer.
"Josh is a student of oceanography in San Diego. Like Howard, he, too, hates the father, as he had abandoned him and his family, as well, according to the spoilers. Also, it looks like he is quite like Howard when it comes to thinking about sex. The spoilers reveal that Josh wants to play catch but Bernadette (Melissa Rauch) tells him to wait while Howard suggests that he can use the robot for that. Josh thinks that Howard is suggesting it for sex," the report reveals.
What are your thoughts on the latest "The Big Bang Theory" spoilers about Howard's brother? Tweet us @OMGNewsDaily or leave a comment below.