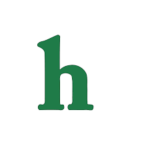 Teresa Giudice is officially in prison. The "Real Housewives of New Jersey" star said her goodbyes to her children, husband, Joe Giudice, and friends and checked in to prison to serve her 15-month sentence.
Teresa Giudice Prison Sentence Begins
According to Us Weekly, Teresa Giudice leaves her four daughters with her husband, Joe, who will begin serving his 42-month sentence when his wife is released next year.
"She was ready," Giudice's attorney James J. Leonard said in a statement. "Teresa is a very strong woman, she won't have any problems in there."
Teresa Giudice and her husband Joe were both convicted on multiple counts of fraud and are now paying the price. The couple has been under a lot of scrutiny for many things including their parenting choices, relationship, and business deals.
Giudice Family Has Tough Times Ahead
Teresa is reportedly not telling her children the entire truth about her prison sentence, as her two younger daughters allegedly believe their mother is going to jail to do research and write a book about what it's like to be in jail.
Meanwhile, Giudice's two oldest daughters can't be sheltered from their parents mistakes as the case has been all over the media.
It will be interesting to see how Teresa Giudice and her family handle the tough months, and years, that will be coming for their family and if the Giudice's will continue to be on reality TV after Teresa is released from prison.
What are your thoughts on Teresa Giudice beginning her prison sentence? Tweet us @OMGNewsDaily or leave a comment below.
Related articles