Teresa Giudice is a free woman. The "Real Housewives of New Jersey" star has been released from prison four months early just in time to celebrate Christmas with her family.
Teresa Giudice Released From Prison
According to E! Online, Teresa Giudice was released from prison early Wednesday morning and had a very emotional reunion with her husband and her four daughters, Gia, 14, Gabriella, 11, Milania, 10, and Audriana, 6.
Teresa Giudice's attorney, James J. Leonard Jr., picked her up from prison and drove her home, revealing that the reunion with her family was a sight to warm the heart.
"It was very emotional,. It was a private moment but it was very emotional, very powerful and it was something to see. Gia was up early this morning and then the younger ones started to get up," he said. "I think they got a little bit of sleep. I got no sleep. Teresa says that she didn't sleep at all. Joe slept a little bit. I think everyone is going to sleep well tonight, myself included."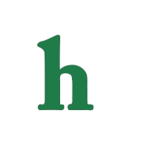 Teresa Giudice Shares Christmas Message
Leonard also relayed a message from Teresa Giudice herself.  "'Merry Christmas. Happy New Year….all of you should go be with your families and your loved ones,'" he quoted her as saying.
The "Real Housewives of New Jersey" star will have to remain in her home under house arrest with an ankle monitor until February 5, which was her original release date.
Teresa Giudice's husband, Joe Giudice, will leave in March to begin his own prison sentence, which is a 42-month long stint.
Teresa and Joe were sentence to prison for committing crimes of fraud on many different levels and the judge let their sentences not be corresponding so that one of them could be home with their four children.
What are your thoughts on Teresa Giudice being released from prison the day before Christmas Eve? Tweet us @OMGNewsDaily or leave a comment below.