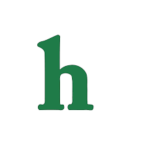 "Teen Mom" star Tyler Baltierra, the fiance of Catelynn Lowell, has dropped a huge bombshell. Tyler is speaking out about how he attempted suicide when he was only 12 years old in a heartbreaking new confession.
'Teen Mom' star Tyler Baltierra: I attempted suicide when I was 12!
"When I was 12, I attempted suicide," Baltierra told Radar Online. Tyler, who wrote about being sexually abused when he was 9-years-old in his new book with Catelynn titled "Conquering Chaos," said he was in a very dark place after his father Butch returned to prison again after a brief stint of freedom.
"I tried to hang myself in the backyard of my house. Being so young, I was naive on how the process actually worked. I thought if I jumped, it would snap my neck and I would die instantly. I didn't think about the struggling and choking and while it was happening, I realized it wasn't going to be quick. It gave me time to think."
The "Teen Mom" dad says he had a change of heart and decided not to go through with it. "I grabbed the rope and got it out from under my neck," he said. "I ran into the house."
Tyler shares his struggles in his new book
However, the rope left a significant burn around his neck, which his mother, Kim, noticed and immediately got her son help from a therapist. "I got put on medication and took that for a couple of years. It was a dark time."
Now Tyler Baltierra is speaking out about his suicide attempt and regretting the decision not to put the experience in his new book.  "Nowadays you see all the headlines. Kids are getting bullied, especially in the LGBT community," he reveals. "It's a topic that needs to be talked about. Hopefully, people can learn from it."
This is shocking to many "Teen Mom" fans. However, Tyler is hoping his story will help other young people dealing with depression, and other related issues.
What are your thoughts about "Teen Mom" star Tyler Baltierra's shocking suicide attempt? Tweet us @OMGNewsDaily or leave a comment below.