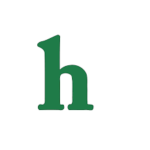 Finally! "Teen Mom" is back. The original girls, Maci Bookout, Catelynn Lowell, and Amber Portwood returned for the first season of "Teen Mom OG," and are sharing their lives with fans yet again. There was so many big things in the first episode and fans are dying to see more of their favorite moms as the season progresses.
Catelynn Lowell is Pregnant!
Catelynn and Tyler have been through so much. Placing their daughter Carly for adoption, and working out their relationship issues, but now they are ready to finally be the hands on parents they've always wanted to be, and are trying for a baby. In the first scene of the show we see Catelynn take a pregnancy test, and it's positive. The fan favorite couple couldn't be more excited about their big news.
Catelynn and her mom talk about the new show, Farrah Abraham's absence, and their excitement over the new baby, and how they'll get to parent and grandparent this new little bundle of joy. Catelynn reveals she wants to be married before the baby comes, but Tyler may not want to.
Later, Tyler tells his mom, Kim, that Catelynn is pregnant, and she reminds him that his freedom is going to be gone, and she asks why they don't get married first. "Marriage does not make good kids. Good people make good kids," Tyler tells his mom. Tyler sees that Catelynn's pregnancy news has been leaked online, and their upset that someone is giving info to the tabloids.
Later, Catelynn dishes on her feud with Farrah Abraham. "She's a whack job," Lowell says, adding that she thinks Farrah is "mad" over not returning to "Teen Mom OG."
Catelynn and Tyler go on a "Couples Therapy" reunion show and confront Farrah Abraham with Dr. Jenn. Catelynn reveals they're expecting a baby, but Farrah says she's disappointed because Catelynn and Tyler had a different "vision" for their lives before having more children. It's gets heated and the couple call Abraham a "porn star," and the tears start rolling.
Catelynn asks Farrah if she would want her daughter Sophia to do the things she's done, and Farrah says no, but that's why she "works hard" so Sophia "doesn't have to." Lowell tells Abraham she's an "awesome mom," but needs to follow her passion.
Later, Tyler tells Catelynn that he wants to wait to get married, and show it on TV in "real time," and they talk about their future wedding plans, and a honeymoon in Scotland.
Amber Portwood Living a Life of Sobriety
Amber is still working on a sober lifestyle after spending over a year in prison for drug related issues. Amber is excited to move in to her new home, and reveals that she struggles every day to stay clean. Amber doesn't have custody of her daughter Leah, and is dealing with Gary, who is currently in a new relationship. However, Amber does have regular visits with Leah, and picks her up to take her to the park. Amber looks happier and healthier than ever.
Gary comes to pick up Leah and wants to make sure Amber is okay alone in her new house. The two talk about not fighting anymore, and the possibility that they may get back together sometime in the future. The next day, Amber tells her mom and cousin that Gary's been acting differently toward her, and Amber's mom says she doesn't trust Gary. When things get heated the tears begin to flow and Amber's mother upsets her cousin with "rude" comments.
Amber admits that after the big confrontation she felt like she needed to get high, and wants to see Leah to make herself feel better. Amber calls Gary and asks if she can have Leah for the night, but finds out he's taking Leah on vacation with his girlfriend Kristina. Amber gets upset, feeling like Gary's rubbing his relationship in her face.
Amber tells her producer that Gary told her they were going to be together when she was in prison, but he got involved with Kristina instead. She says that while she was in prison she lost her whole family, as it's obvious she's a bit jealous of Gary's new "family" relationships.
Maci Boookout is Busier Than Ever
Maci Bookout has always been one of the most famous "Teen Mom" stars, and fans love seeing her and her adorable son Bentley on their TV screens. Maci and her baby daddy Ryan have a history of conflict, but now Maci is working towards her degree, doing a weekly radio show, parenting Bentley, and excited to have her current boyfriend, Taylor, living in her home state of Tennessee, as he previously lived in Texas. Ryan is also in a serious relationship with his girlfriend Shelby.
Maci reveals that Bentley is acting out due to the cameras being around again, and fights his mom about going to bed. The next day he goes to Ryan's house and throws a tantrum about going to Nashville with his dad and Shelby. While Ryan, Bentley, and Shelby play, Maci meets her friends for a pedicure.
Maci tells her friends that Ryan isn't around enough, and puts himself before his role as a father to Bentley. Later, Maci calls Ryan and asks to talk to him in person. He says he doesn't have the time, and she says it will have to wait until they can get together face to face. "I don't have time for this," Ryan tells Shelby.
When Maci goes to pick up Bentley at Ryan's parents house, Ryan isn't home. Maci talks to his mom, Jen, about helping Ryan communicate with her better. She tells Maci she needs to walk on egg shells around Ryan and take baby steps, and send him an email. That night, Maci tells Taylor about her talk with Jen. Maci says if the email doesn't work she's done. Taylor tells her to keep trying and doing her part.
Why This Season Will Be The Best
It looks like "Teen Mom OG" is going to be the best season of "Teen Mom" ever. They are keeping it totally real, showing interactions with the camera crew and producers, and talking about the real issues of being on a reality show, and the feuds the girls are having within their circle. We can not wait to see how this season plays out and if they'll be another season!
What did you think of "Teen Mom OG?" Tweet us @OMGNewsDaily or leave a comment below.