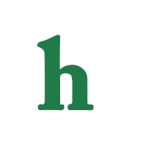 "Teen Mom OG" star Farrah Abraham's current boyfriend Simon Saran has a violent past. The real estate agent has been accused of being violent and abusive, Radar Online reports.
'Teen Mom OG' star Farrah Abraham's boyfriend has violent past
Simon Saran's ex-girlfriend and former co-worker Josie Leisz, filed a restraining order against the "Teen Mom" star's current boyfriend back in 2011, months after she says she ended the relationship.
Josie says Simon emotionally abused her during their relationship calling her things like "f***ing b*tch" and "stupid wh*re," as well as showed her "jealous and controlling" behavior.
Leisz says Farrah Abraham's new boyfriend would "take my phone and send messages to guys who texted me," she said. "In these messages he would tell them to leave me alone and that I don't like them, pretending to be me. [He] also did the same thing with my email account and facebook account."
Simon Saran dangerous?
Josie says a couple of months after she ended things with Simon he spotted her out at a nightclub and went in to a violent outburst.  "[He] came over to my table and very violently flipped the table over," she recalled. "Simon then began screaming things at me and my friends and scaring us. Simon was yelling things to my friends like 'I f***ed that b*tch every night'…The club manager had to kick him out of the club for the night."
Josie says the final straw came when Simon Saran broke in to her home and threatened a male house guest she had. "I am filing a restraining order so that I can resume my life and feel safe when I go out with friends at night and when I go to work," she said.
What are your thoughts on "Teen Mom OG" star Farrah Abraham's boyfriend's violent past? Tweet us @OMGNewsDaily.