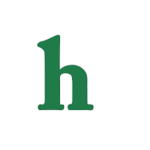 "Teen Mom OG" star Farrah Abraham is selling her liquefied DNA online. Now you can actually own a piece of Farrah if you so wish to.
'Teen Mom OG' star Farrah Abraham Selling Her DNA
According to TMZ, Farrah Abraham gave her DNA, likely via her hair, when she partnered with Celebrity Gene. The DNA is liquefied and placed in to a vial and placed on a chain to be worn as a necklace. If you buy the DNA you can then wear it around your neck, which is similar to what Angelina Jolie and ex-husband Billy Bob Thornton did when they wore a vile of each others blood around their necks.
The jewelry costs about $99 with 50% of the proceeds going toward the celebrities choice, in this case Farrah Abraham has chosen for her proceeds to go to Operation Underground Railroad, which is a charity that helps rescue kidnapped children from slavery.
Farrah's History With DNA
The "Teen Mom OG" star is also banking 10% of the profit after initialing earning $30K for providing the DNA sample.
Meanwhile, Farrah's history with DNA runs deep. It was a DNA test that proved her late boyfriend Derek Underwood was her daughter Sophia's biological father and helped her get benefits she needed for her child.
Of course Abraham isn't the first celebrity to give up their DNA. Michael Jackson, Princess Diana, Elvin, and Al Capone have all given their DNA to be sold on the site.
What are your thoughts on "Teen Mom OG" star Farrah Abraham selling her DNA? Tweet us @OMGNewsDaily.