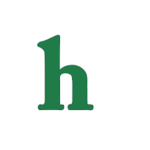 "Teen Mom OG" star Farrah Abraham is still slamming her co-stars, especially Maci Bookout, and it looks like she's showing now signs of stopping the verbal assault anytime soon.
'Teen Mom OG': Farrah Abraham Says Maci Bookout Needs 'Mental Help'
Farrah recently spoke to In Touch Weekly about not being welcomed back to the reality series with open arms, and how the show was hurting without her presence, which is why she was ultimately asked to return. "Producers saw that the series was seriously lacking without me. Obviously, it wouldn't be as good!"
Farrah Abraham says her "Teen Mom OG" co-star might have taken the news the hardest because she's jealous of all the attention that Farrah is getting now that she's back on the show.
"Maybe she thinks there's so much attention on me that she needs some," Abraham stated. "I feel like she needs mental help. I would never let my daughter around parents like Maci."
Farrah Dishes On Plastic Surgery, Boyfriend Simon Saran
Farrah then took another shot as Maci Bookout by referencing her partying ways. "I don't hang out with moms who have shared houses with partiers and had beer pong tables. I don't condone that," Abraham revealed.
As for Farrah Abraham's relationship with her current boyfriend Simon Saran, she says all is good. "We are going on fourth months and I feel like we can grow together. Sophia loves him. Finding a father figure for her is very important to me."
Abraham even touched on her plastic surgery procedures, saying that she's "done" with going under the knife, and the only thing she'll continue to do is fillers and lip injections.
What are your thoughts on "Teen Mom OG" star Farrah Abraham's recent comments? Tweet us @OMGNewsDaily.