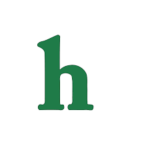 "Teen Mom OG" star Maci Bookout is pregnant with her second child, a daughter, and the MTV personality is revealing details on her second pregnancy, along with the adorable name she and boyfriend Taylor McKinney have picked out for their unborn baby girl.
'Teen Mom OG': Maci Bookout Reveals Unborn Baby's Name
Maci says she's excited that this time around she gets to enjoy her pregnancy, unlike when she was pregnant with her son Bentley as a teenager. "It's a positive experience and I feel like I'm allowed to be happy and allowed to be excited," the Teen Mom OG star told E! News. "Before, it was just negative. I wanted to hide from the world and not talk about it because I was only 16."
Maci Bookout and Taylor McKinney have gone back and forth on what to name their daughter, and Maci obviously wanted a unique name to go with big brother Bentley Cadence. Maci recently revealed that she and Taylor have officially decided to call their baby girl Jayde Carter McKinney. "It's Jayde and her middle name is Carter. No more changes. We finally agree and really feel like this is the perfect fit."
Maci on Farrah Abraham's return
Meanwhile, as "Teen Mom OG" begins airing on MTV, Maci has voiced her disapproval in the network asking Farrah Abraham to return to the series. "As far as the way I felt when she was returning, it's not about Farrah. I don't hold a grudge against her, I'm not mad at her, I don't judge her—nothing like that, but there's also a fine line with what I find appropriate and I just don't think it's appropriate for my six-year-old son to be involved with some of the things that Farrah is involved with."
What are your thoughts on "Teen Mom OG" star Maci Bookout's name for her unborn baby girl? Tweet us @OMGNewsDaily or leave a comment below.