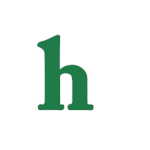 "Teen Mom 2" star Leah Messer-Calvert was asked to take a drug test as part of her custody battle with ex-husband Corey Simms. The MTV personality submitted to a hair follicle test and passed with flying colors, In Touch reports.
'Teen Mom' Leah Messer's Drug Test
According to the report, Leah Messer couldn't have been happier with the results of the drug test, which lead to the "Teen Mom" settling her custody battle with Corey Simms and his wife Miranda.
"She was a nervous wreck," an insider told the magazine. "When the results came back, she was ecstatic."
As previously reported by Teen Mom News, Leah and Corey agreed to a shared parenting plan back in December after Simms and his wife were previously pushing for full custody of Leah and Corey's twin daughters Ali and Aleeah, claiming it was in the best interest of the girls to live with Corey the majority of the time.
Corey and Miranda certainly had cause for concern. 2014 was a rough year for Leah Messer, as the "Teen Mom" was rumored to be abusing painkillers and alchol, and was rocked by cheating allegations.
Leah's Moving Forward
However, Leah and her husband, Jeremy Calvert, are reportedly working things out and Messer is not using any illegal drugs.
"She's telling everyone she's determined to make a complete turnaround," says the insider. "She's ready to clean up the wreckage from her past."
Despite announcing that she would not take part in "Teen Mom 2" Season 6, Messer has signed on for another season of the MTV docu-series, which will return to the network later this year.
What are your thoughts on "Teen Mom" Leah Messer's drug test? Tweet us @OMGNewsDaily or leave a comment below.