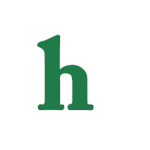 "Teen Mom 2" star Jenelle Evans and her mother Barbara Evans are going at it again, and this time Jenelle is taking her mom to court in hopes of winning back custody of her son Jace.
'Teen Mom' Jenelle Evans Taking Mom to Court for Custody of Son Jace
According to Radar Online, Jenelle Evans has been wanting custody of Jace back for months, and after the birth of her new son Kaiser last summer Jenelle feels like she's ready to take care of Jace full time. However, Babs is allegedly dragging her feet about the process and Jenelle's had enough.
Next month the "Teen Mom" and her own mother will face off in court. It all allegedly started when Jenelle and her boyfriend Nathan Griffith got back from a romantic vacation where Nathan popped the question and Jenelle and Barbara got into a huge fight.
"Barbara told Jace that he can call her 'Mom,' and then Jenelle asked Jace if [it was true] and he said, 'Yes.' That made Jenelle furious."
Jenelle vs. Babs
When the "Teen Mom" confronted Babs about it Jace's grandma allegedly revealed that Jace can "call her whatever he wants" which lead to a very big argument in which Barbara said Jace shouldn't be around Nathan because he drinks too much.
However, the source reveals that the couple have "only drank once" since returning from their engagement trip and that they're trying hard not to have any problems.
Meanwhile, rumors have been flying that Nathan and Jenelle are on the rocks and that their engagement may be fleeting. It should be interesting to see how this all plays out when Jenelle and Barbara got to court next month.
What are your thoughts on "Teen Mom" Jenelle Evans taking her mom to court for custody of Jace? Tweet us @OMGNewsDaily or leave a comment below.