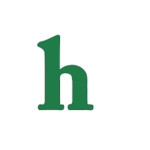 "Teen Mom" star  Farrah Abraham is having a rough start to 2015 after she rushed to the emergency room following a plastic surgery procedure which left her top lip extremely swollen and painful looking.
'Teen Mom' Farrah Abraham's botched lip injections
According to TMZ, Farrah Abraham had some very bad lip injections. The former "Teen Mom" star took to her Twitter account to help "warn" other women that this could also happen to them.
"Girlfriends don't say I didn't warn ya!" she wrote along with posting photos of her scary looking ordeal where her top lip was swollen to at least 3 times its normal size.
Abraham revealed that she respected the doctor that gave her the botched lip injections, and thought it was a safe way to plump her lips, which she's had done in the past.
Farrah's Plastic Surgery Past
Farrah says the docs injected her with anesthesia before the procedure, and she believes she had a severe allergic reaction.
Farrah Abraham has never been shy about her fondness of plastic surgery as she's had her breasts, nose, chin, and other body parts enhanced. However, this one may defer the former "Teen Mom" star from getting anything else done…at least for awhile.
Meanwhile, Farrah did try to make light of the situation and poking fun at herself, comparing her scary look to that of "Futurama" character Leela.
What do you think about "Teen Mom" Farrah Abraham botched lip injections? Tweet us @OMGNewsDaily or leave a comment below.