"Teen Mom" Farrah Abraham is claiming that her sex tape co-star James Deen "drugged" and "raped" her. The reality TV star is the eighth woman to speak out against Deen, an adult film star, who has been accused of sexual misconduct.
'Teen Mom' Farrah Abraham Accuses James Deen of 'Drugging' and 'Raping' Her
According to The Hollywood Gossip, Farrah Abraham says James Deen "raped her for his benefit of fame," what exactly that means to the "Teen Mom OG" star is left to interpretation. However, Farrah did go in to details explaining that James "drugged" her and was physically violent towards her.
"James Deen raped me for his benefit of fame. He conspired against me with others that I thought were my friends at the time and that was very hurtful. I let it all go and I wanted to move on; due to the public and others in the media believing an abusive womanizer, sex addict, disgusting, unprofessional, adult entertainer's lies."
Farrah Abraham claims to have briefly dated James Deen during the time of their sex tape, and alleges that she was drugged by the 29-year-old porn star. "Deen said at the time he didn't do drugs or drink, but clearly I was drugged, and my legal staff and my therapist know that," Farrah says. "I don't know if he just drugged women to take advantage of them or what was going on," Abraham added.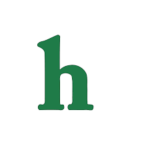 James Deen Accused Of Sexual Abuse By Multiple Women
The "Teen Mom" also says that James Deen was very rough with her and that he treated her poorly during their time together. "I experienced extreme anger problems and abusive behavior from Deen. He treated me like he wanted to break me and ruin my career as a reality star-celebrity."
Farrah Abraham also says James Deen left bruises on her and that she's "lucky" he didn't didn't physically "beat" her during the time they dated.
"I had some bruises. I feel like he's not aware of how his grips will be, how things will be, and other women have voiced this already. I'm lucky I didn't date him for a long period of time and I'm lucky I didn't let him physically beat me because I'm sure that's what they [other women] had to deal with."
Others in the porn industry have also accused James Deen of sexual abuse.
What are your thoughts on "Teen Mom" Farrah Abraham's drug and rape claims against James Deen? Tweet us @OMGNewsDaily or leave a comment below.