'Teen Mom' Farrah Abraham Calls Herself 'Queen Of Reality TV,' Better Than Kardashians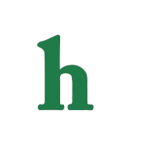 "Teen Mom OG" star Farrah Abraham is calling herself the "Queen of Reality TV" and her "Celebrity Big Brother" housemates are getting sick of it.
Farrah Abraham Says She's The 'Queen of Reality TV'
According to the Inquisitr, some of the house members confronted Farrah Abraham about her new self-proclaimed title as "Queen of Reality TV," when other people such as Kim Kardashian may be more deserving of the title.
The "Teen Mom OG" star then shot back that she's beating Kim Kardashian in the past, seemingly referencing that Farrah's sex tape outsold Kim's video with former boyfriend Ray J.
'Teen Mom' Star To Continue Reality TV Career?
In addition, Farrah Abraham has also been on more reality TV shows than Kim K. Farrah's appeared on "16 and Pregnant," "Teen Mom," "Botched," "Couples Therapy," and is currently on the UK's "Celebrity Big Brother."
In fact, Farrah has got to be about scraping the bottom of the barrel when it comes to reality TV. Although there are a few more choices that she has including "Dancing With The Stars," "Celebrity Apprentice," and possibly in the future the "Real Housewives."
What do you think about "Teen Mom" star Farrah Abraham saying she's the the "Queen of Reality TV?" Tweet us @OMGNewsDaily.