"Teen Mom 2" star Chelsea Houska has finally found love post Adam Lind and she's happily engaged to her Prince Charming, Cole DeBoer. While Chelsea is happier than she's ever been her daughter, Aubree, is a bit confused about her father situation.
'Teen Mom 2': Chelsea Houska's daughter confused about who her dad is?
"Aubree does NOT call Cole dad…Nor [does] she even want to. [sic] I asked Aubree about it cuz she seemed confused. So I helped my 6 yr old from being corrupted thinking another man will step in and take my place," Adam wrote via Instagram.
Adam went on to reveal that Chelsea Houska only started the daddy business for drama on "Teen Mom 2" saying, "Aubree is smart and she knew right away who her real daddy is…" he wrote. "Chelsea only asked Aubree that for drama of the stupid worthless tv show y'all are glued to [sic]…" he said.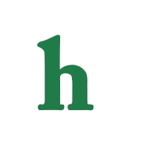 Adam Lind Bashes Chelsea Houska and 'Teen Mom 2'
Wow. Adam appears on "that stupid, worthless TV show," and we're sure they pay him. So it seems he may not want to bash MTV or "Teen Mom 2" too much or he might lose that source of income. Adam has vowed to take Chelsea back to court to get custody of Aubree, but so far he hasn't had any luck because the judge doesn't believe he's totally changed after years and years of getting in to serious trouble with the law.
What are your thoughts on Adam Lind's comments about Chelsea Houska, Aubree, and "Teen Mom 2?" Tweet us @OMGNewsDaily or leave a comment below.