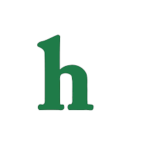 "Teen Mom 2″ couple Jenelle Evans and Nathan Griffith are over for good, or so it seems. Jenelle says she's ready to see other people as Nathan moves out of the home they once shared, Radar Online reports.
'Teen Mom 2': Jenelle Evans Splits With Nathan Griffith
According to the report, Jenelle Evans revealed that "it hurts" that her relationship with Nathan, with produced a son, Kaiser Griffith, is over. However, The "Teen Mom 2" star is single and ready to mingle. She's already thinking about the future and is ready to get back out there and start dating again.
"Jenelle wants to see her family together but at the same time he doesn't want her, so she can't control him," an insider dished on Jenelle and Nathan's broken engagement. "She's been through worse."
Worse may be referring to Jenelle Evans' former heroin addiction, her messy split from husband Courtland Rogers, and a miscarriage that she had shortly after her split with Rogers.
Jenelle Ready To Date Again
Meanwhile, sources reveal that Nathan Griffith moved on quickly from his ex-fiance but "played" both Jenelle and his new girl. All the while, Jenelle's telling those closest to her that she's going to start dating again, but take things "slowly."
However, the "Teen Mom 2" star is hoping she won't repeat her past mistakes when it comes to men. "[Jenelle's] standards are so high now. Jenelle only wants to date someone that's graduated with a degree and no drugs and good family man. But she's not rushing because she's focusing on family, her externship, and graduation In July."
What are your thoughts on "Teen Mom 2" star Jenelle Evans' split with Nathan Griffith? Tweet us @OMGNewsDaily.