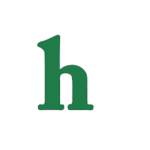 "Teen Mom 2″ stars Chelsea Houska and Adam Lind were seen during Season 6 of the show going to court for custody of their daughter, Aubree, as Adam wanted more time with his oldest child.
'Teen Mom 2': Chelsea Houska and Adam Lind's Custody Agreement Revealed
However, the judge told Adam that he would re-evaluate the custody agreement and living situation in 6 months time. It has now been 6 months and The Hollywood Gossip reports that Chelsea Houska and Adam Lind have been back to court.
Luckily for the "Teen Mom 2" star the judge yet again decided that Adam does not need any additional time with Aubree and that his custody agreement shall remain the same with Adam getting no addition time. The judge allegedly ruled that Adam's home wasn't stable enough for Aubree.
Judge Sides With Chelsea
"Nothing has changed," says an insider close to Chelsea. "Aubree just started kindergarten, and Chelsea feels that her daughter needs to be comfortable with her new routine before anything else changes."
It looks like the custody drama will continue unless Adam Lind decides to give up.
What are your thoughts on "Teen Mom 2" stars Chelsea Houska and Adam Lind's custody agreement? Tweet us @OMGNewsDaily.