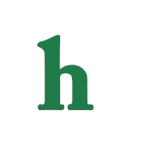 Taylor Swift fan dies from cancer. Twelve year-old Emily Beazley sadly lost her four year battle with cancer.The brave young Taylor Swift fan fought a brave and courageous fight right up to the end.\
Young Taylor Swift fan dies
Beazley's wish to meet Taylor Swift was granted after friends and family put together a social media campaign to grant Emily's wish of meeting her idol Taylor Swift. Sadly, only part of Emily's wish was granted, Taylor was unable to meet with her biggest fan des to scheduling, but called the young girl on the phone and spent time talking with her about her disease and answering her questions.
Taylor Swift calls fan battling cancer
Taylor Swift's reps had offered Emily tickets to Taylor's upcoming concert on May 30, and backstage passes to grant her wish of meeting Taylor Swift face-to face. Sadly Emily Beazley passed way from the non-Hodgkin's lymphoma before she was able to meet Taylor Swift.
"Even though she knew it was too late for her, she wanted people to continue to raise money for research," Dr. Jason Canner, one of the pediatric oncologists who treated her, told The Chicago Tribune. "She wanted to help find a cure."
Beazley's illness touched a special place in Taylor Swift's heart. In April Taylor announced that her mother was diagnosed with cancer. The Swift family have opted to keep details of her mother's condition and treatment plans private, her mom wanted fans to be clued in on the news in hopes of preventing other parents from receiving a late diagnosis.
Rest In Peace Emily Beazley.