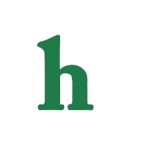 Taylor Swift's egg hunt has gone viral. The 25-year-old singer and her brother, Austin Swift, 23, had so much fun acting like they were kids again when the celebrated Easter Sunday by having an all out Easter egg hunt outside.
Taylor Swift Egg Hunt with Brother Goes Viral
Hollywood Life reports that Taylor and Austin went wild searching for Easter eggs, having a funny and friendly sibling rivalry with one another to see who could find the most eggs. Of course, fans absolutely loved see Tay and her little bro go crazy and have so much fun on Easter together.
"When your parents arrange a competitive sibling Easter egg hunt, failing to take into account that their children are Ross and Monica," Taylor captioned one of her Instagram videos.
Taylor Swift and Calvin Harris' Growing Romance
There was no sign of Taylor Swift's new boyfriend Calvin Harris at the Swift family Easter celebration. Taylor and Calvin have been rumored to be in to each other for a couple of months now, and recently took their romance public by hitting the town together doing very couple like things such as grocery shopping, going to dinners, and hitting up concerts side by side.
As previously reported by Hollywood News Daily, the pair have even been seen snuggling up to one another, and fans of T.Swift's are loving the pairing. Calvin Harris is a DJ responsible for some "sick beats" as Taylor would say, and if the two were to collaborate it would be epic.
However, perhaps Taylor isn't quite ready to introduce her new man to her family just yet, and wanted her special egg hunt to be just for and her brother Austin.
What are your thoughts on Taylor Swift's egg hunt with her brother Austin on Easter? Tweet us @OMGNewsDaily or leave a comment below.