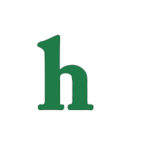 Taylor Swift seems to be dating Calvin Harris. The pair, who have been rumored to be hooking up for weeks now, were spotted out together for the first time looking very much like couple and many fans think they look amazing together.
Taylor Swift Dating Calvin Harris?
Taylor Swift is easy one of Hollywood's hottest women, and the fact that she has a knack for landing hot boyfriends such as John Mayer, Taylor Lautner, Jake Gyllenhaal, Harry Styles, and Joe Jonas doesn't hurt either. That's why it's easy to see how Taylor could have landed the hunkiest DJ we'eve ever seen, Calvin Harris. (Check out the Instagram snap of his abs below!)
Harris, who is behind songs such as "Summer," "I Need Your Love," "Blame," and "The Rain" only recently broke up with his girlfriend Aarika Wolf, but has quickly moved on. Taylor and Calvin were spotted out together in Nashville, and were even holding hands!
Taylor Swift, Calvin Harris — Hollywood's Hottest New Couple?
The couple look so cute together, and even matched their outfits as they wore gray and black. This will be a very interesting relationship for our Newsies to watch, and we are dying to see Taylor Swift and Calvin Harris collaborate on some hot summer jam, so get on it "Caylor," we're waiting.
We'll also be waiting for all the juicy new songs Taylor is sure to write about her hot new man, Calvin, in the future.
What do you think about Taylor Swift allegedly dating Calvin Harris? Tweet us @OMGNewsDaily.